Welcome to the island of Mallorca, the pearl of the Mediterranean.
In Falcó de la Reina we define ourselves as a DMC (Destination Management Company). We are a travel agency specialized in luxury and customized trips, related with nature, adventure, culture, art, gastronomy and the enology linked to the Serra de Tramuntana in the island of Mallorca
We work in small groups (families, couples, small groups of friends or even individually) in order to achieve a perfect customization of our services. Our goal is that you enjoy one of the best experiences in a unique environment in exclusiveness and privacy.
If you are looking for customization, adaptability and enjoy unique experiences in the world, Falcó de la Reina is your travel agency.
With us and our expert guides at your disposal, you will discover hospitable, natural and traditional Mallorca with its friendly inhabitants.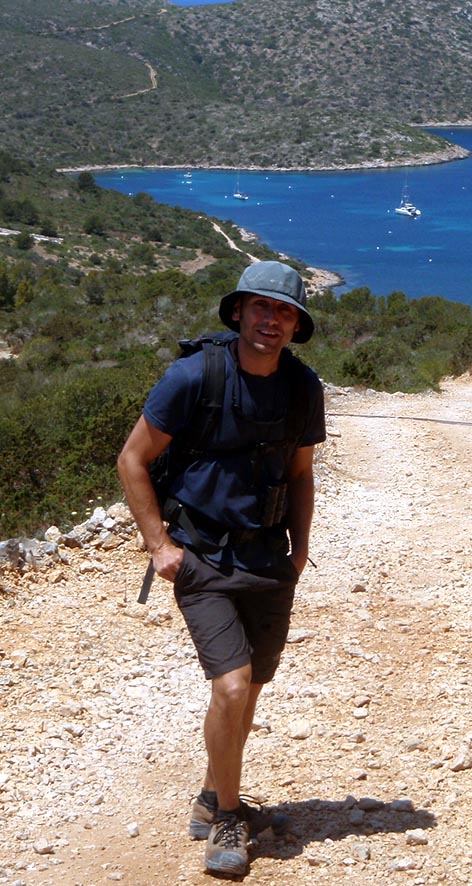 Eduard Casajuana. Manager and the main guide of Falcó de la Reina
From a very young age, the fascination for the adventure and nature became really important for me. This fascination has allowed me to enjoy my nearest place, which is the Serra de Tramuntana, and it has also taken me to visit and work in some remote places around the planet. All these experiences led me towards to what is now my profession: to be the Manager and one of the Guides of Falcó de la Reina. I can proudly say that I have more than 20 years of experience in this business.
Since 2007 I am member of the AEGM (Spanish association of mountain guides). In 2019 I also completed my course guidance for the National Park of Cabrera (CENEAM). The natural landscapes of any type and the photography of the wild fauna are two of my main hobbies.
I live for the continuity of the Serra de Tramunanta and I've always shared my passion with the people who lives in it and the visitors of many different nationalities.
I've always liked the challenges that offer me the chance to discover the secrets of the Mediterranean. Now with Falcó de la Reina I would like to share these challenges with you.
Do you join us?